22
Oct
Resale Capital city scape gurgaon:9873498205
capital city scape gurgaon
capital city scape
capital city scape sec. 66
about Capital Group:

Capital Group has shaped the Gurgaon skyline both in terms of IT & commercial properties in the National Capital Region (NCR).The Capital Group has been in existence from the past 26 years & functioning aggressively in Delhi/ NCR regions comprising of a land bank of 75 acres in Gurgaon alone.
About Capital City Scape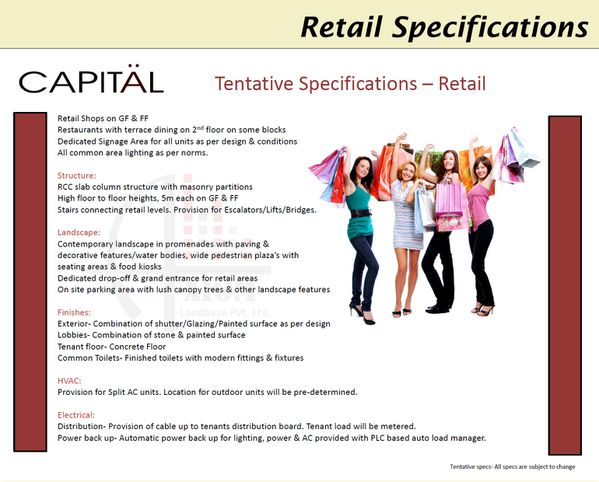 The Capital City Scape is a unique retail destination part of premium commercial destination located in the heart of Gurgaon, on the 150 m wide Golf Course Extension Road at Sector- 66, presenting an unrivalled collection of fashion, food, entertainment & lifestyle, the best the world & the region has to offer.
Indulge in a unique shopping experience spread over 1, 35,000 sqft, with boutique stores which are a part of lifestyle development offering the world's most original, revered & influential brands.
Unique Features: State of the art architecture Arcade along all store fronts A good view from all outlets Ample surface/ basement parking Large storefronts Dedicated drop off zones & entrance for retail & offices Well designed & landscaped Central Plaza's with paving's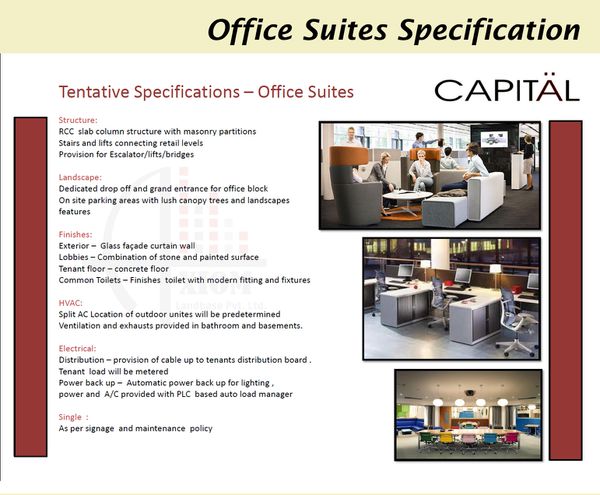 Capital City Scape, Sector 66 Gurgaon
Highlights:
Retail with commercial project located at Sector- 66 Gurgaon. High street format as seen in Europe & America and is located on (approx) 100 m wide road.
Facilities & quality standards will be Grade-A. Courtyard style mixed –use development enhancing open- air convenience retail.
Shopping at the City Scape would be a pleasure as it will be a combination of high end retail with specialty outlets such as Cafe's, Bakeries, Restaurants, Pubs, Health Clubs, Beauty Clinics, Boutiques.
All first floor units will have high visibility from the Promenade and provision for lifts, bridges & escalators.
High floor heights giving flexibility for mezzanine floor.
Retail Shops available for booking at Capital City Scape,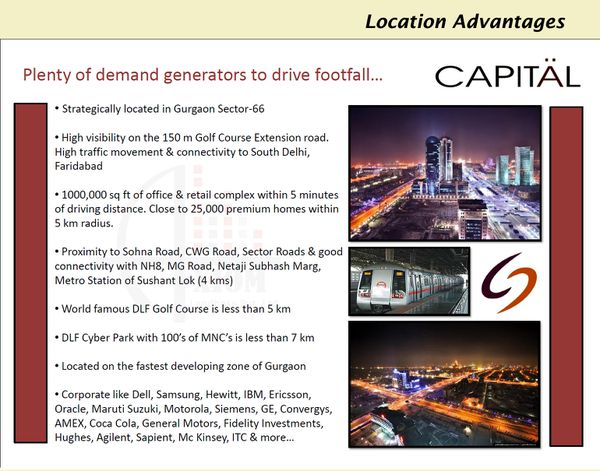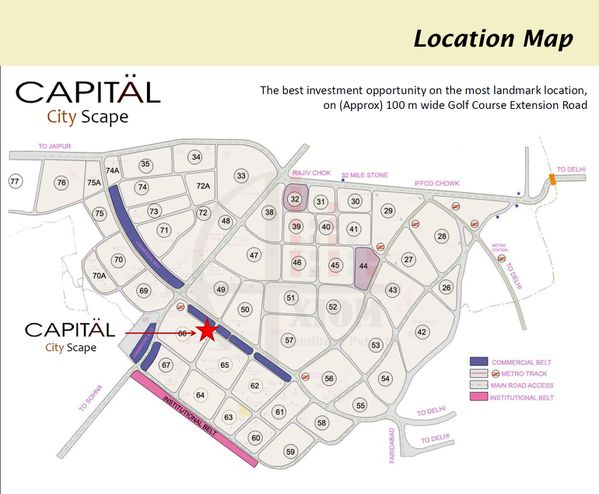 For investors & channel partners query call
Anil Verma
9873498205